...Festeevus at Merideth (in deepest victoria) was last weekend,
I managed to score a ticket off a couple of mates (thanks gents)
and went along with Spewbert, Lord Griffington III and a crew of thousands...

Camp was set up early, would have been a whole late later without
the much loved/admired/respected staff parking pass...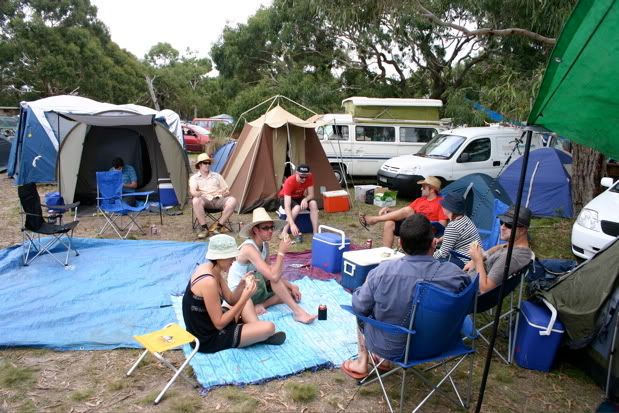 Brittle Dave and Spewbert discussed Avavcado, Carlton Light and 12 hour snoozes
out the front of the Hotel 560 (that was the tent model name, no shit)...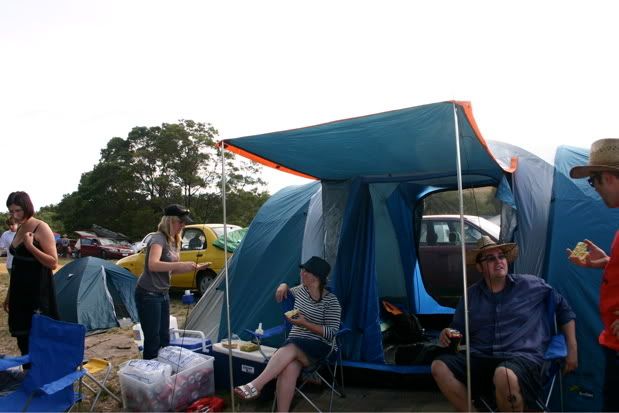 The Beer was frosty...




...And Ween get the votes, 2 hours of steady rockin...




There was clearly plenty of eyes closed rockin'

Things got a little hazy later on and I ended up talking to my drink as I feel asleep (apparently)...




The Vines, The Dirt Bombs and Sharon Jones also made (almost) everyone smile...
Best weekend I've had since Merideth.
...more to come later on.

Bring on the V Festa, Bring on November.