I went to check the Martin Bell Exhibition/Party/Book launch at Don't Come Gallery in The Royal Arcade last Thursday...

The beer was icy cold and lasted longer than usual...

The DJ (Emil) was right on top of the party tunes.

The book is tidy too and only $40, I've seen stuff half as good sell for twice the price.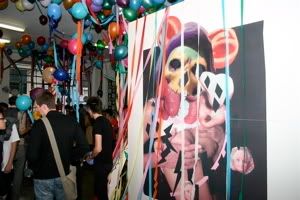 Find out more about Martin Bell on Lifelounge as per usual...