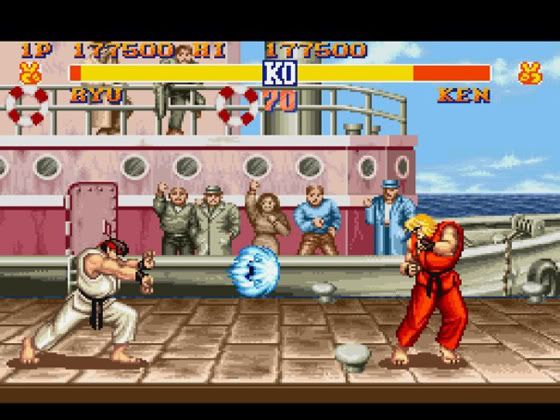 All-round good guy and barman extraordinaire Luke has organised a
Streetfighter 2 Tournament at The Order of Melbourne,
next Tuesday (September 30), starting at 7.30pm.

Details about entry, etc, are posted below.


STREETFIGHTER 2 CHAMPIONSHIP EDITION TOURNAMENT

WHEN: Tuesday 30 September
Doors open at 6.00pm
WHAT: Playstation 2
Original arcade joystick controllers
3 x 4 M projection
Surround Sound
HOW MUCH: $10 to play
Free entry for audience

THE COMPETITORS
PRIZE: Finalists win a Bottle of Champagne
Winner takes 50% of registration fees
Limited Edition Crystal Trophy
There is no second place
$50 BONUS ROUND:
Challenge the Winner
Loosing finalist chooses competitor

THE RULES
Registration closes 7.15 sharp
Comp starts 7.30 sharp
2 Teams drawn randomly on the night


Don't say we didn't tell ya!