GHOSTFACE is on his way to the Espy in Melbourne on Thursday the 25th of June.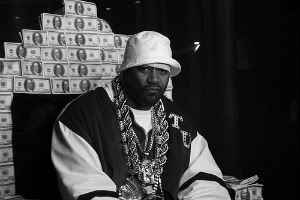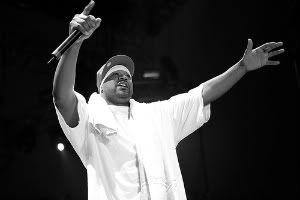 Be quick! tickets at Oztix HERE.
It's only A$60 (fair) and I know yr full of Krudd Stimuli.
I got mine, see you there.

Espy website says;

TrentSlingshot & Triple J Hip-Hop Show presents…
For the first time in Australia…original Wu-Tang Clan member….
Aka Tony Starks, Aka Pretty Toney, Aka Ironman
Touring nationally – June 2009
Finally! The wait is over for one of Hip-Hop's most infamous and legendary MCs to rock Australia for the first time.
Live from Staten Island, New York comes Ghostface Killah…
Aswell as been a successful solo rapper he is also a member of the smash hit hip-hop collective, Wu-Tang Clan.
His name is derived from the alias of the primary villain from the film Ninja Checkmate (aka The Mystery of Chess Boxing). After Wu-Tang Clan achieved breakthrough commercial success in the early 1990s, Ghostface, like his fellow clan members, began a solo career, which turned out to be one of the most critically and commercially successful solo careers of all the group members. Early in his career he would wear a mask during performances and photoshoots. It was rumoured this was because Ghostface was wanted by the police and did not publicly remove it until his name was cleared.
Ghostface Killah debuted on the opening verse of "Bring da Ruckus", the first track from the Wu-Tang Clan's critically acclaimed debut album, Enter the Wu-Tang (36 Chambers) released in 1993. In 1995,Ghostface's first solo LP was 'Ironman' released in 1996, and like all Wu-Tang projects, it was produced by RZA and was very successful in the large hip-hop and rap underground scene. The album was a hit and debuted at #2 on the pop charts. The album has since been certified as Platinum.
Ghostface had a non publicized feud with 50 Cent in the late 90s and early 2000s. There have been rumors of altercations between Ghostface and 50 Cent, however none have been proven to be 100% true. One of which describes 50 Cent been thrown down a flight of stairs by Ghostface Killah. In the early 2000s, 50 Cent had a short freestyle dissing Wu Tang Clan and at the end of the tape criticized their use of the term "god." After 50 Cent rose to fame, both he and Ghostface talked in interviews about the supposed beef, both saying that nothing major happened.
Ghostface's 2006 album 'Fishscale', debuted strongly, in the #4 position on the US Billboard 200 and at #2 on the R&B Charts: the rapper's most auspicious chart showing since the heyday of the Wu-Tang Clan and the release of his solo debut. Fishscale was voted by numerous hip hop magazines as the best album of the year.
Australian fans now get their chance to witness this powerhouse of modern day hip-hop live across the country backed up onstage by back up fellow Theodore Unit artists Wigs, Trife, Du Lilz and DJ J-Love.