It ain't $2 pots, but those days may be gone forever...
This FRIDAY after The Endless Hugeness...

Cnr Brunswick St & Alexandra Pde Fitzroy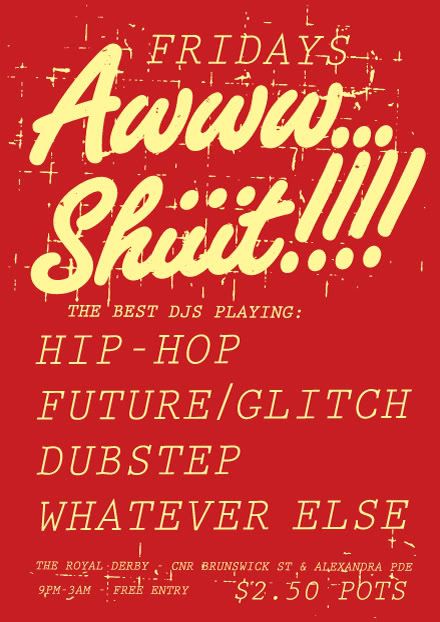 Aaaaapparently (according to the insiders);
Revamped by the people that magically made the Birmimgham Hotel dope,
The Derby has been reborn and is ready to kick your ass.
We've rounded up some of the freshest DJs fom around town
to bring the illest hip-hop, future-bass, glitch, dubstep and whatever else
from 9pm til 3am every Friday. It's free, there's a beer garden for the smokers,
pizzas for the dinner-skippers, $2.50 pots, good music…
Get down on Friday May 15 with DJs Raceless (Curse Ov Dialect), Raph Boogie,
Trife Parlour Crew and Affiks to celebrate the best new Friday night party'n'bullshit
on Brunswick Street!