Growing up with two brothers we had a LOT of Lego.
My favorites where the Chef (top right) and when
I swapped his hat with the Knight's, shit got craaaaaaazy.
The original Spacemen are still the kings.

"Today, there are 4 billion minifigs in the world,
making it the largest population on planet Earth."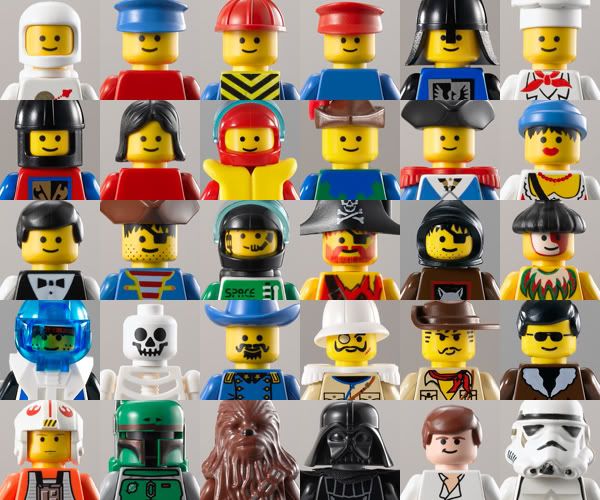 Full detailed timeline HERE.