A good day was had by all.
Number 33 was the best out there by far.
His footballing genius was too much for his team mates to
deal with...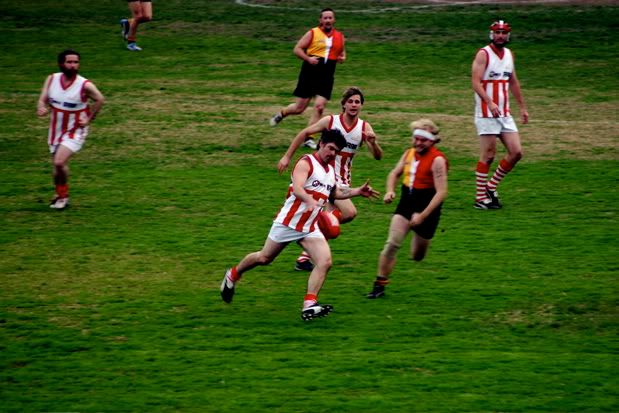 Rockdogs cheerleaders.



4 'n 20



Tim Rogers of You Am I fame.



Ross Knight (and The Cosmic Psycho's) took care of the half time entertainment.





Lion/Tiger Mick Gale and Kenny.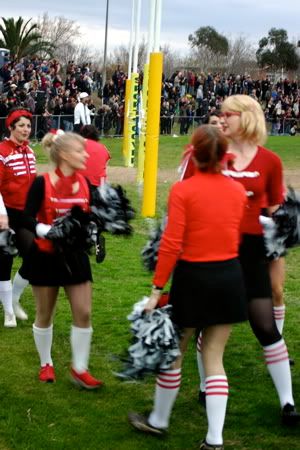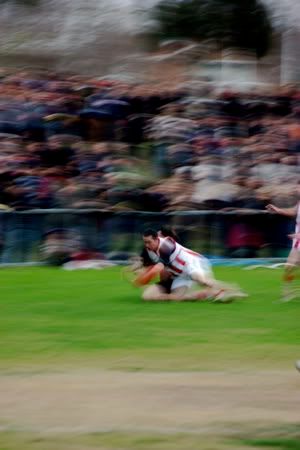 Cheerleaders. Farrell applies a bone crunching tackle.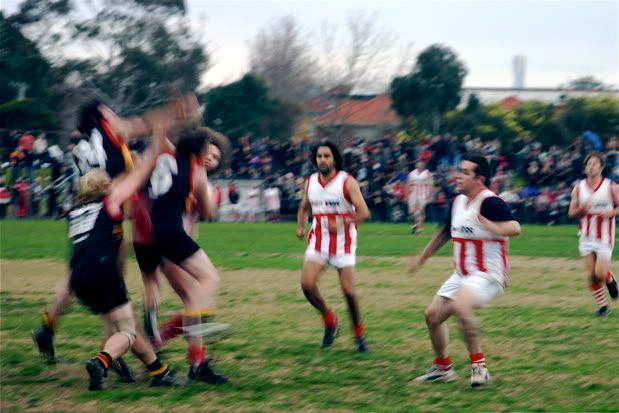 3 up, Farrell down.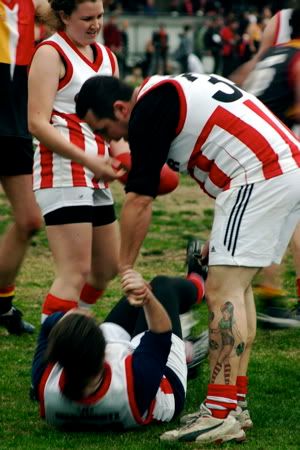 ...and finally some footage stolen from YT.