Went to a fancyschmancy french eatery in North Melbourne
last night. Had a 5 course meal with matching beers from Holgate Brewery.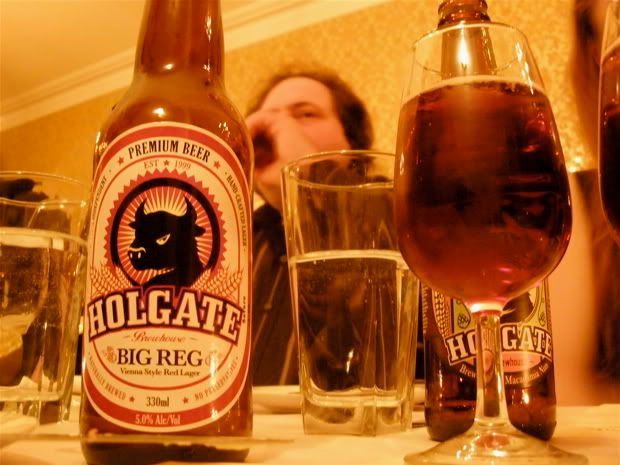 We ate;
1.Zest-crumbed Coffin Bay oyster & gribiche
2.Cured ocean trout & scallop tartare, spiced tuile & crème fraîche
3.Pine mushroom pithiver, walnut beurre noisette
4.Poire Hélène, honey custard
5.Caramelised pork belly, macadamia salad, celeriac puree
6.Libertine petit fours



(pork belly)

Matched with these beers;
1."White ale"
2."Mt Macedon"
"ESB"
3."Big Reg"
"Nut Beer"
4."Chocolate Porter"
"Hopinator"



(pork chops. aaaaahahahaha)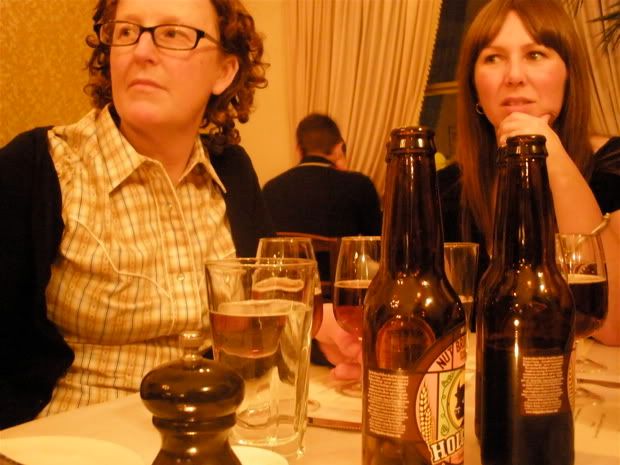 (peanuts & farsy & concerned looks)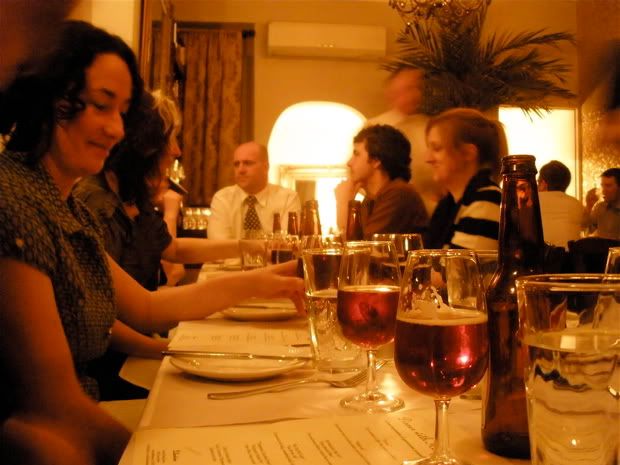 It could be my new favorite "occasion" place to dine.
The food is amazing. If you get a chance, go there.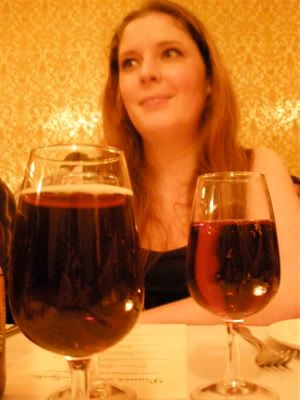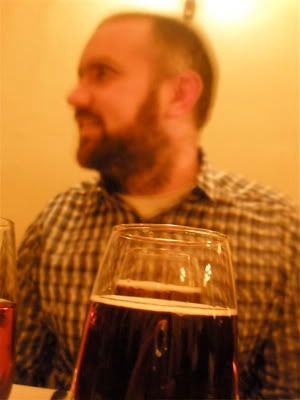 Libertine webthang HERE.