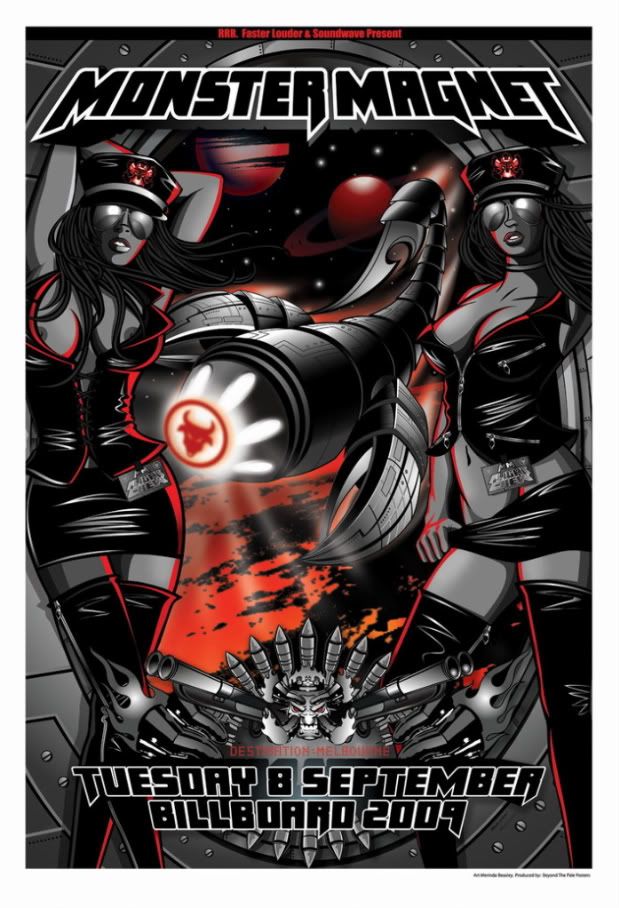 A close friend of mine, Lord Griff "River" Biffington III, sent me a txt last night (just as I had settled in to watch Goldmember), asking if I was interested in a comp ticket to see
Monster Magnet.
I took him up on that offer and went along to check it out.
"Brittle" Dave and Mal were also in attendance.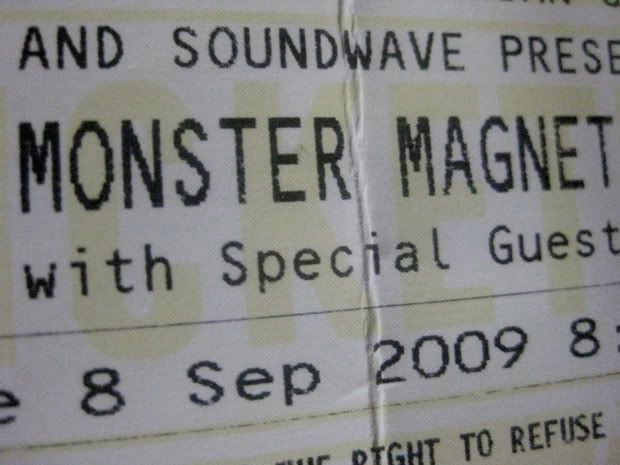 The venue was "Billboards" in Melbs city.
There was lots of bald head on large goatee action,
and the odd leather mini skirt or two.
The sound wasn't the best and according to LGRBIII the lead singer was "fat, old and done"
LGRBIII had also mentioned fireworks and strippers, unfortunately this did not happen.
I had fun anyway.

...and now, some fireworks and strippers.

...and ...some fuzzy photo's from up the back.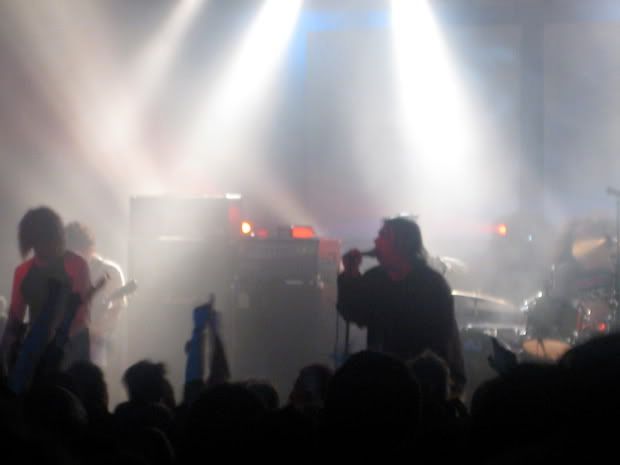 Thanks for the txt griff.