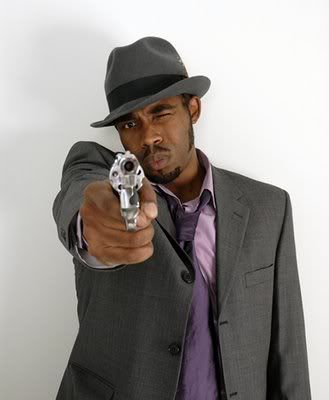 Awwwwwww shit.

4th Dec Villa Nightclub WA
5th Dec The Zoo QLD
7th Dec Governor Hindmarsh Hotel SA
10th Dec The Forum NSW
11th Dec Prince Bandroom VIC

Melbourne Price:$61.30
Tickets on from Moshtix or Oztix

According to the intor-web:

Widely considered one of the best, if not the very best, MC working today, late of the duo Organized Konfusion and the man behind the underground classic "Internal Affairs", this Queens-bred New York rapper PHAROAHE MONCH will make a early awaited return to our shores this summer.

Monch has worked with a diverse array of artists from Mos Def to Common to Talib Kweli to Busta Rhymes to Linkin Park to M.O.P and more recently with our own Hilltop Hoods on the track "Classic Example" off their latest album.




I saw PM on his 2008 Australian tour with the Good Vibrations Festival and it may have been the best Hip-Hop gig i've ever seen. big call. I know, but I think it might have been.

He's playing at Meredith Music Festival in Victoria on the Saturday arvo (3:20pm i think)
which means you cant see him at the Prince and Meredith, but make sure you don't miss this.
I'm calling gig of the year already.

More HERE.

Its old now but, get his album "desire". Also one of the best ever.
I like Pharoahe Monch. Yes.