It's the annual work Christmas party tonight ... Yew!
Traditionally it's crap.
This is a photo of last year's Christmas party.
At the Fitzroy Bowls Club.
It rained ALL day.
Needless to say, there was no bowling.
And I was drunk on red wine before I arrived,
so I don't actually remember that much.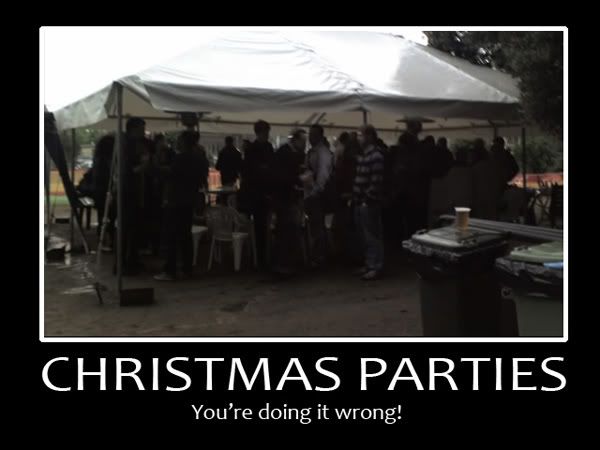 One of the guys at work made the witty picture.
It made me laugh for days!
(At my co-workers huddles under a marquee trying to avoid the rain,
while I was being plied with red by Dev in the dry!)