More preview snaps...
Check out the "interesting" interview with Harold Mitchell over at INVURT.

Not sure how I feel about some of Harolds answers, but the bottom line is that it's
pretty hard to knock what's happening in that carpark, and he's heavily involved in making it happen.

I don't think Banksy has much on the large percentage of the artists involved, but,
thats just my opinion. Anyway, enough out of me, here's the pics...



DV8



TUES



DOES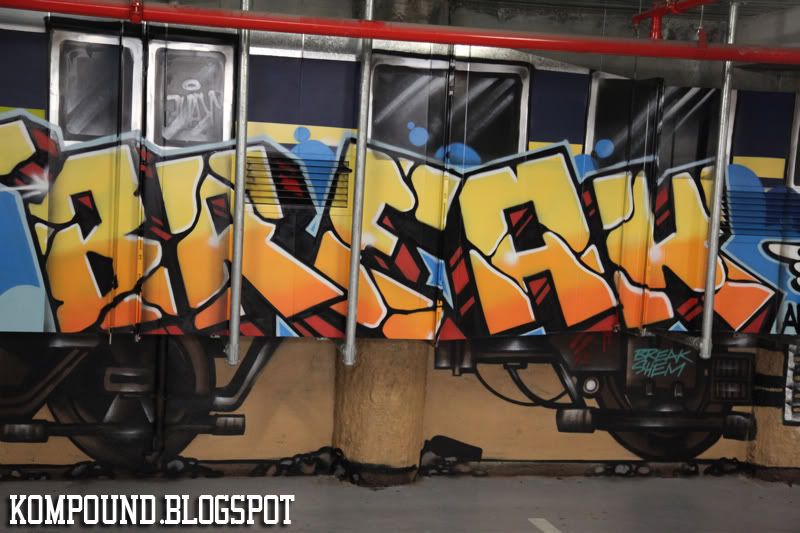 BREAK (yep, that's an air-con duct)