RR on the background lockdown.


The Steins.


Putting competition. (feat. Beaker)


Drink this.


Eat this.


Kids Trash Parade. "I'm an underwater astronaut."


Jim James (from My Morning Jacket)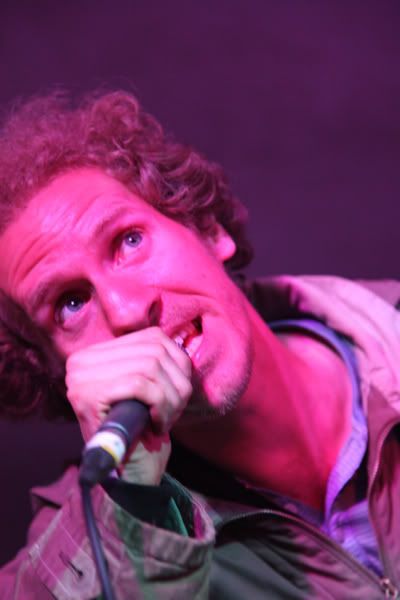 The pics above are of the band I think was the best all weekend,
Royal Headache. One of my mates thinks they're like Cold Chisel
(how he got to that conclusion I'll never know) and another mate
thinks Shogun's the best front man in music at the moment.
I tend to agree with the latter. Go see 'em anytime you can.
Make up your own mind. I thought it was an amazing set.