Went and had another look at the heats at Bells today.
Saw some nice airs, solid waves and tidy surfing.


Watched a few heats, but the best one was 2001 world champ,
32 year old CJ Hobgood from the US versus 20 year old Miguel Pupo
of Brazil.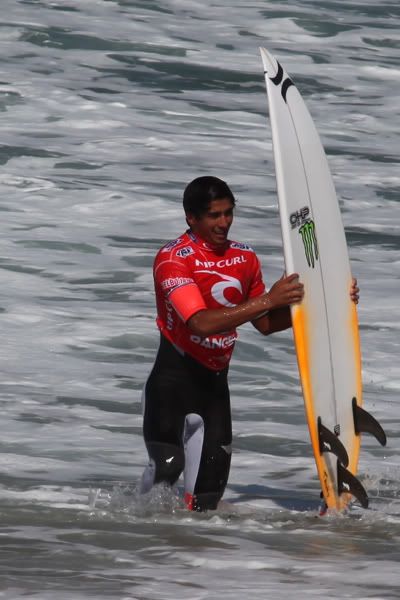 Hobgood won, just, beating Pupo 13.60 points to 13.00


Tomorrow most of the bigger names are back in action
after placing first in heat 1 and earning a rest day today.
Looking forward to seeing Joel Parkinson, Mick Fanning, Taj Burrow,
Kelly Slater and a bunch more take to the surf tomorrow.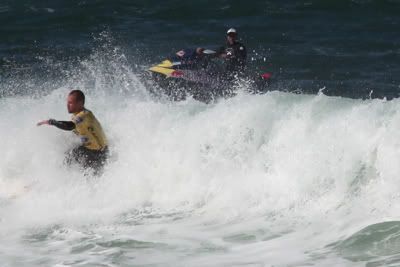 A friend is lending me a longer lens for tomorrow,
pics should get better. Hopefully.