RRR & PBS Megahertz VS The Espy Rockdogs
Sunday 21st June, Elsternwick Park.

***UPDATE: PICS FROM THE (2009, LAST WEEKENDS) MATCH HERE.***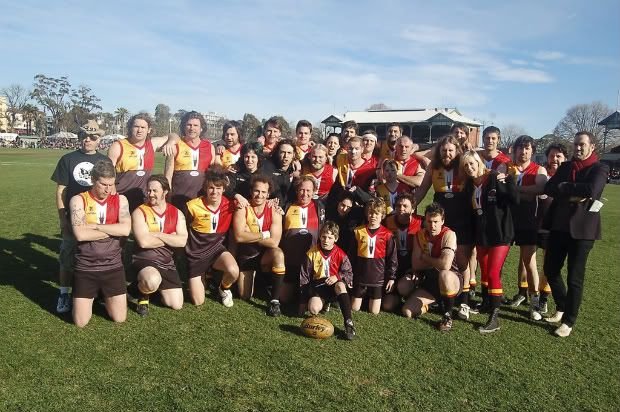 The 2007 Rockdogs

The annual (minus last year) Community Cup Footy Match
is back in 2009 and EVERYONE should get along and check it out.
It's family (and dog) friendly and is an awesome day,
for a worthy cause. Get down to Elsternwick Parkon June 21st
and have a beer or two and support your team.
The day is a celebration of Melbourne's vibrant musical
and community broadcasting cultures. Get involved.

There is also free live performances from The Cosmic Psychos (o'yeah),
Kram, The Doll Squad, Jordie Lane and The Scared Weird Little Guys.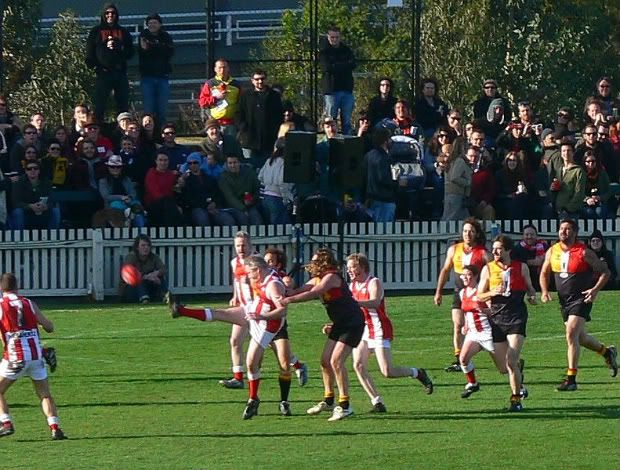 More details can be found HERE.
...and the history/story HERE.
(The big question is, will the new reshaped One Armed Bandit make a return?)