Look out yr window...
The roof, the roof...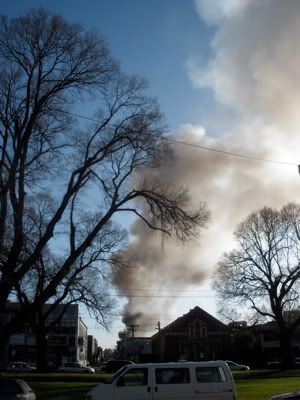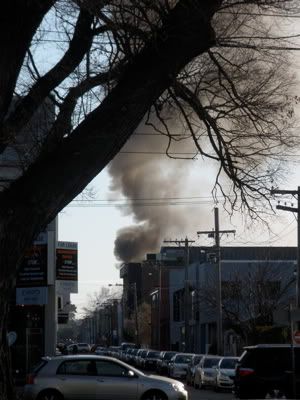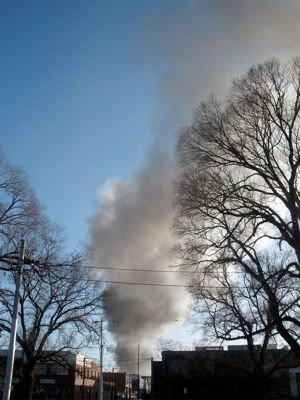 Spotted this big blaze just off Victoria parade and Hoddle streets on the walk to work.

Taken from theage.com.au
"One of Melbourne's largest taxi services has been thrown into chaos after a large fire at Silver Top Taxi's administration building and call centre.
There are currently 16 to 18 fire trucks on site and in excess
of 70 firefighters battling the blaze.
Thirty people have been evacuated from the building. No local business have been evacuated, and the fire is not thought to be threatening surrounding buildings."

Full story HERE.