Checked the Volume AV exhibit at Fed Square in Melbourne last month...
Took these videos and pics, Shit was amazing.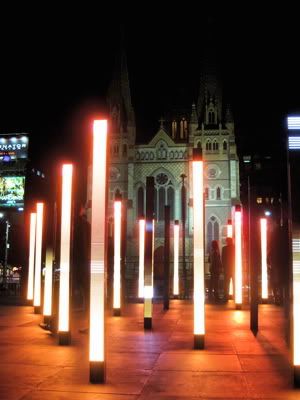 Waaaaatch...


According to the Fed Sq website;

VOLUME is a field of luminous, sound-emitting columns that respond to visitors' movements to create an immersive, constantly shifting visual and musical experience. A collaboration between UK based, United Visual Artists and Neil Davidge and Robert Del Naja of Massive Attack, the installation consists of 47 columns of light , each with their own audio output. VOLUME was originally commissioned by the V&A London and was brought to Australia for the very first time at Fed Square.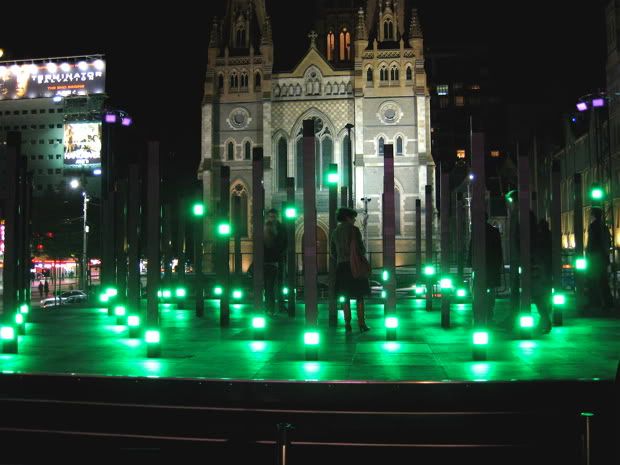 Waaaaatch...





Was pretty damn good. These vids don't reallt do it justice.
If you missed it, bad luck it's finished, but
you can find out more about United Visual Artists HERE.
Or check their blog HERE.